Subtraction Enrichment (SE) Products for Mouse Samples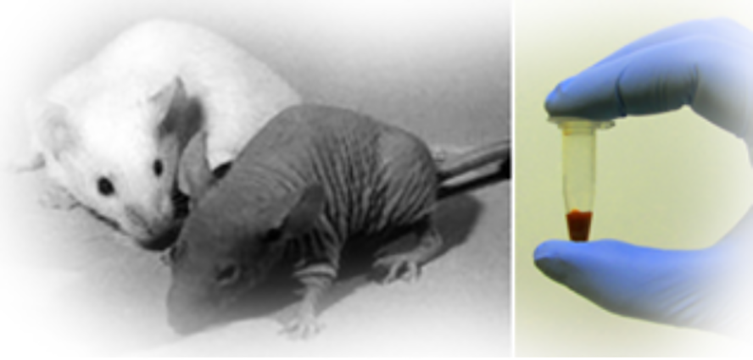 SE products for mouse (PDX or mouse tumor cell-derive mouse model) are simple and efficient for the enrichment of various human CTCs, human circulating tumor stem cell, mouse CTCs and mouse circulating endothelial cells from 50-500 μl of mouse peripheral blood. Enriched native unperturbed cells are suitable for various morphological and functional analyses including immunofluorescence staining, iFISH identification, and cell culture.
The Ultraclean-SE product enriches highly pure rare cells from 50-500 μl mouse blood with less than 100 residual mouse mWBCs. This product is particularly suitable for additional assays which are sensitive to leukocyte interference.
The sterile enrichment products sterilely enrich tumor cells which are suitable for primary tumor cell culture.



Products




Catalog No.
Tests / Kit




Mouse Circulating Rare Cell Subtraction Enrichment Kit

(suitable for immunofluorescence staining, iFISH or Tumor Marker - iFISH)




SEM - 001
20




Ultraclean Mouse Circulating Rare Cell Subtraction Enrichment Kit

(suitable for immunofluorescence staining, iFISH or Tumor Marker - iFISH)




SEM - 001UC

20




Mouse Circulating Rare Cell Subtraction Enrichment Kit

(sterile, suitable for cell culture)




SEM - 001S
20